Amras Labs was born of an idea, an idea to help businesses develop scalable digital products on-time. Through our interactions with various businesses stakeholders across the globe, we realised that most of the new age businesses are still stuck in the old waterfall model of project management, resulting in delays, bugs and unfinished products which are unshippable. With technology moving at breakneck speed, businesses need to compete hard, to stay relevant. Building scalable technologies quickly is the key to survival. Our management team realised the need to develop a trustworthy and efficient team of experienced developers, designers and growth experts who can create wonderful products for our clients. Thus Amras Labs was born.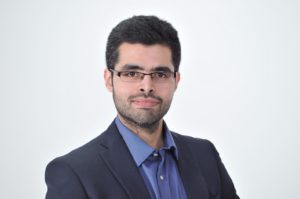 Avinash Bajaj
Co-founder and Director
Having started his career as an engineer, Avinash discovered that his true passion lies in taking a more holistic approach in understanding the user's pain points to build digital products to solve these problems. Combining business knowledge with relevant technical chops and an entrepreneurial mindset, Avinash helps businesses in the UK such as Jaguar Land Rover, Yieldify, Flixmedia, among several others, with product management, defining product strategies, customer interviews, UX/UI design, hiring and building product teams, partner and vendor relationships, and creating better operational processes for creating innovative digital products. Avinash has done his MBA from Imperial College London and currently lives in London, UK.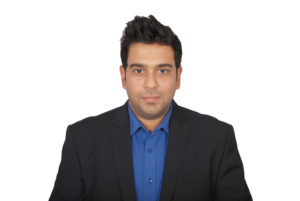 Raunak Guha
Co-founder and Director
Raunak has more than 12 years of experience in software consulting, product management, business consulting, software sales and digital marketing. He has consulted clients such as Cable & Wireless and Novartis Pharma in adopting and implementing effective CRM solutions for their businesses. An MBA graduate from Imperial College London, Raunak has worked extensively with hedge funds helping them adopt technologies and tools that can optimise their portfolio risk adjusted returns. Raunak has been successfully managing a product development and digital marketing company for the last 5 years helping clients, from public listed entities, such as SUEZ Group and Fortis Healthcare to startups adopting effective digital strategies to improve growth.